Mini MAC
Mission Adventure Camp
July 23-25, 2021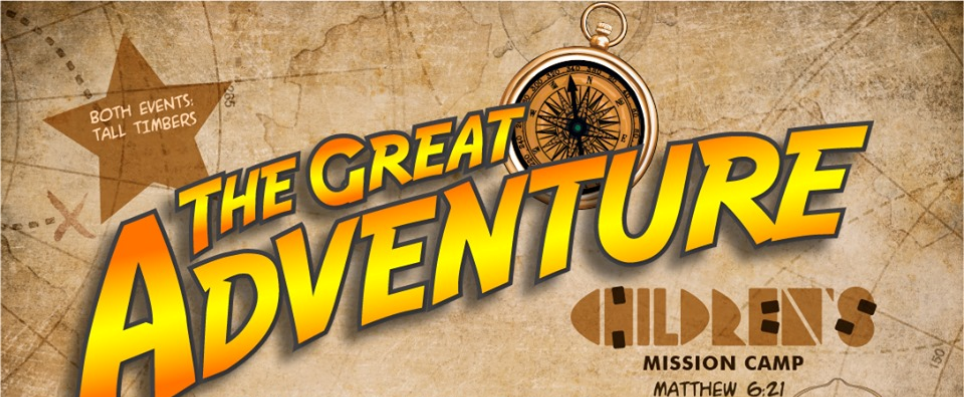 Mini MAC is a brand new camp here at Tall Timbers! Mini MAC stands for Missions Adventure Camp, and will be a shorter option for Children's Mission Camp. It will offer the same activities as the full missions camp and will still feature a missionary family for campers to meet.
Ages
Children who have completed 1st through 6th grade
---
Includes
2 night stay, 6 meals (lunch Friday through breakfast Sunday), Bible study by grade, missionary time, indoor and outdoor rec, high ropes course (5th and 6th graders only), Worship!
Prices
Early Bird: $150
Regular (after April 19): $160
*Lee Lodge Hotel preference add $10
ONLINE REGISTRATION
LINKS TO REGISTER WILL NOT BE LIVE UNTIL:
JAN. 5 FOR CHURCHES WHO PRE-REGISTERED IN 2020
FEB. 1 REGISTRATION OPEN TO ALL CHURCHES  
STEP 1: Church leaders click here to fill out your group information and numbers to reserve for camp. Have your credit card info ready to pay for the deposit (Deposits are $75 per person, non-refundable) –Mini MAC Hold Form 
STEP 2: Church leader will receive an email from Tall Timbers with a Group Hold ID (GHRID) code to give out to church members attending camp.
STEP 3: Use the button below for all adult and student campers to finish remaining registration forms online.
Do NOT click the links below to create an account and register until you have been given a Group Hold Code from your church leader.
Click the BLUE button to register your personal information and complete forms if you are attending camp. (parent of camper, adult chaperone, or church contact)
RETURNERS: You must use your login from previous years to access saved forms. There will be an option for help if you forgot your login.