Children's Mission Camp
July 20 – 23, 2020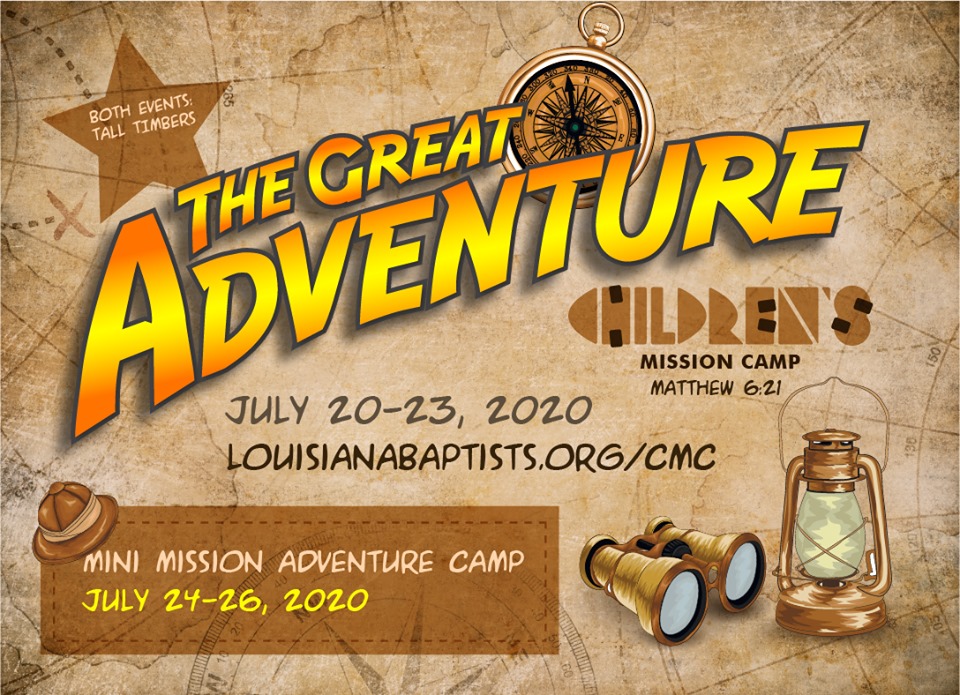 This camp has filled! We encourage you to register for Mini MAC July 24-26. Same camp with shorter schedule. You can also call Tall Timbers to be placed on a waiting list for Mission Camp week.
Prices
Early Bird: $180
Regular (after April 20): $190
*Lee Lodge Hotel preference add $10
Registration opens for all churches
February 3, 2020
Online Registration
STEP 1: Church leaders click here to fill out your group information and numbers to reserve for camp. Have your credit card info ready to pay for the deposit (Deposits are $90 per person, non-refundable) – This camp has filled.
STEP 2: Church leader will receive an email from Tall Timbers with a Group Hold ID (GHRID) code to give out to church members attending camp.
STEP 3: Use the button below for all adult and student campers to finish remaining registration forms online.
Do NOT click the link below to create an account and register until you have been given a Group Hold Code from your church leader.
Click the BLUE button to register your personal information and complete forms if you are attending camp. (Parent of camper, adult chaperone, or church contact)
RETURNERS: You must use your login from previous years to access saved forms. There will be an option for help if you forgot your login.
Ages
Children who have completed 1st through 6th grade
---
Includes
3 night stay, 9 meals (lunch Monday through breakfast Thursday), Bible study by grade, missionary time, indoor and outdoor rec, high ropes course (5th and 6th graders only), Worship!
Camp at a Glance – Children's Mission Camp
Children's Mission Camp is a fun filled, non-stop camp experience focused on bringing your kids closer to Christ while simultaneously growing them as young men and women. What used to be two separate camps, have now combined to become one! RA Camp and Girl's Mission Camp decided in 2018 to come together and combine their efforts with the same mission in mind; sharing Christ with everyone you meet and focusing specifically on foreign mission opportunities. This camp also brings in foreign missionaries to talk to and teach your kids about what it actually means to be a missionary.  You don't have to be in an RA or GA program at your church to come to this camp. Children's Mission Camp is open to boys and girls from all over who wish to further their knowledge of missions while simultaneously having an absolute blast at camp!
If you would like any further information in regards to what your boys and girls would be doing at camp, contact Jess Archer ((318) 623-2229) for all your girl questions and Kelly Tam ((318)449-4280) for all your boy questions!
Contact the Tall Timbers Office ((318) 445-6797) for any questions you may have about registration.
Attention Leaders!
Starting in 2018 ALL churches at camp are required to show proof of background screenings for their adult chaperones 18 years of age and older. The church contact may use the following form to list names of those adults and have a church representative sign to show that these adults have been screened through their church. If your church does not currently have record of background checks for your adults on file, there are resources listed on the form to guide you.