Rec Field 1
We have a large recreational field in front of the covered pavilion and game room. We have soccer goals, a volleyball net, and other sports balls and equipment that you are welcome to use.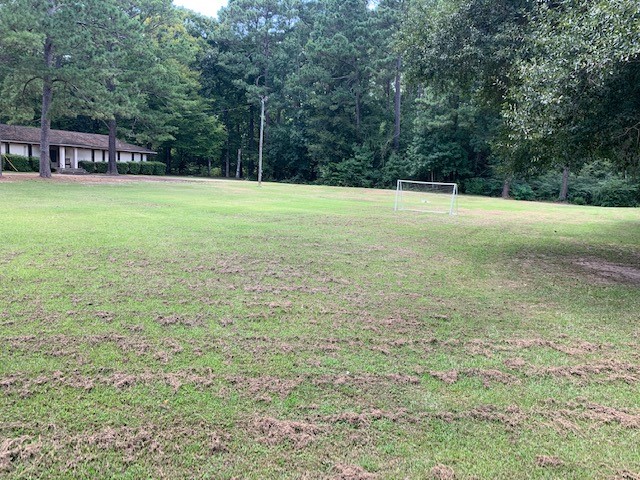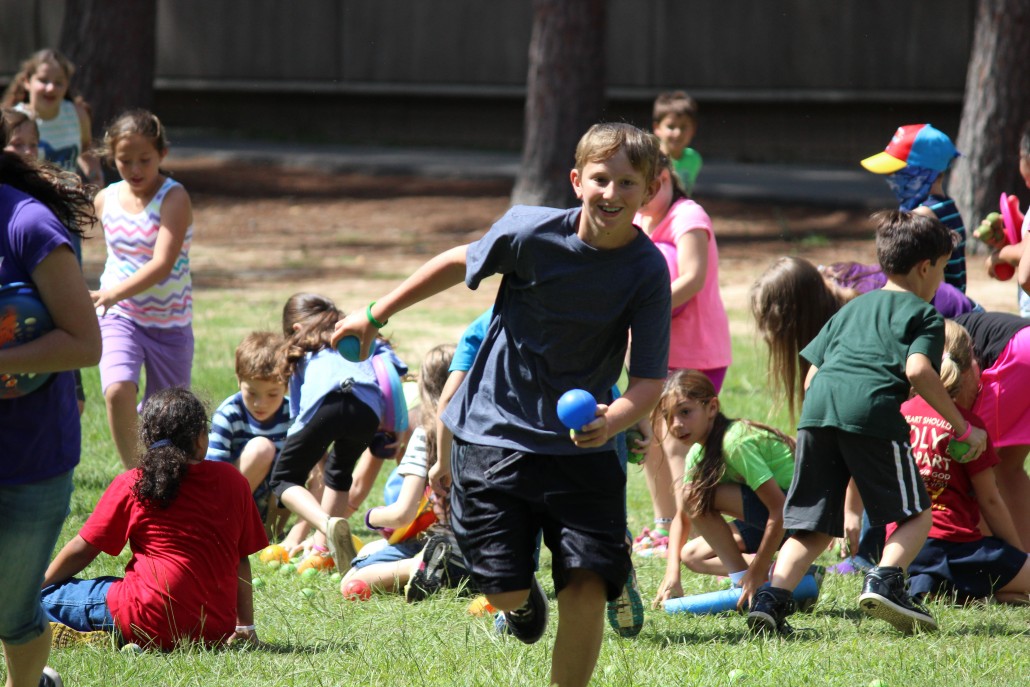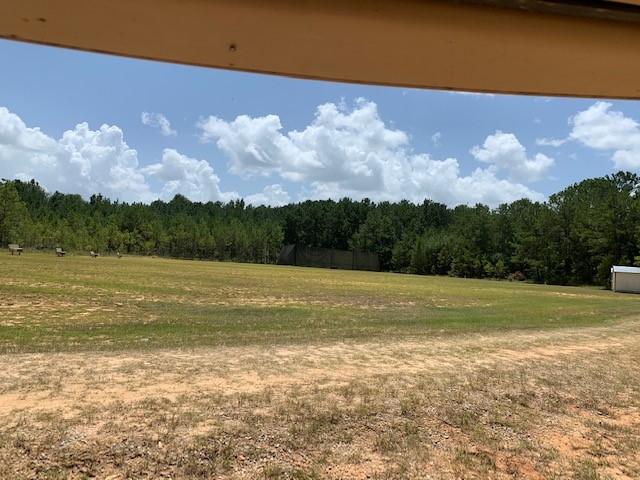 Pavilion
Our large covered pavilion allows for activities such as basketball, volleyball, or any other activity you may want to play in the shade!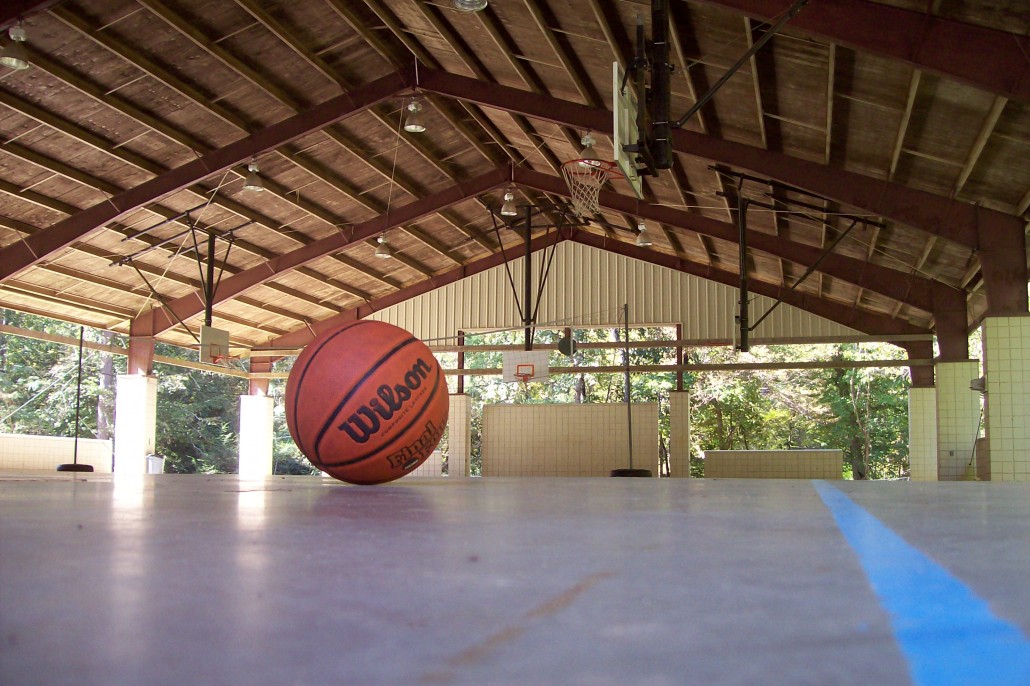 Game Room
The game room is a nice air conditioned room to relax in the summer heat. Ping pong tables, foosball, air hockey tables, and checkers are all found here.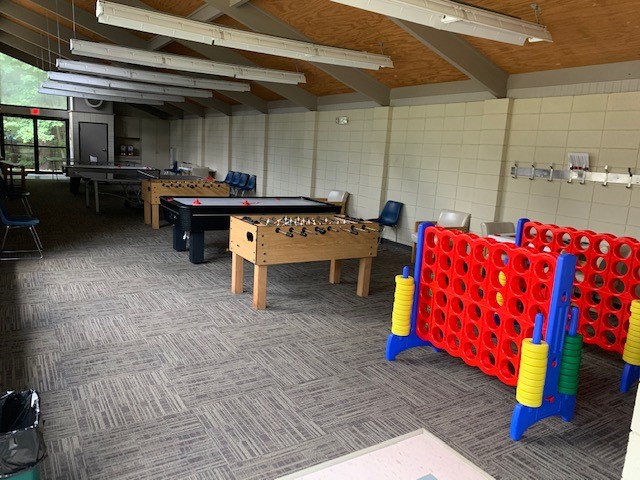 Pool
Our swimming pool is open from early May through mid-September. You may request swim times through the office and we will provide lifeguards. Measuring 30 feet by 75 feet, the pool ranges from 3 feet in the shallow end to 12 feet in the deep end and has a slide.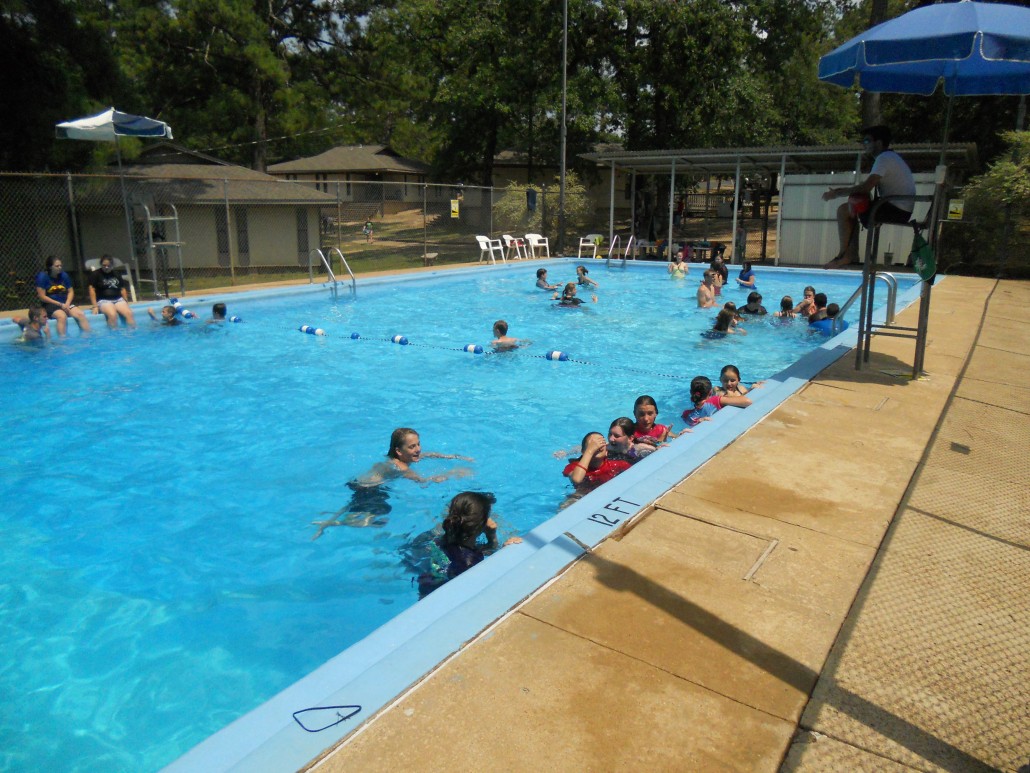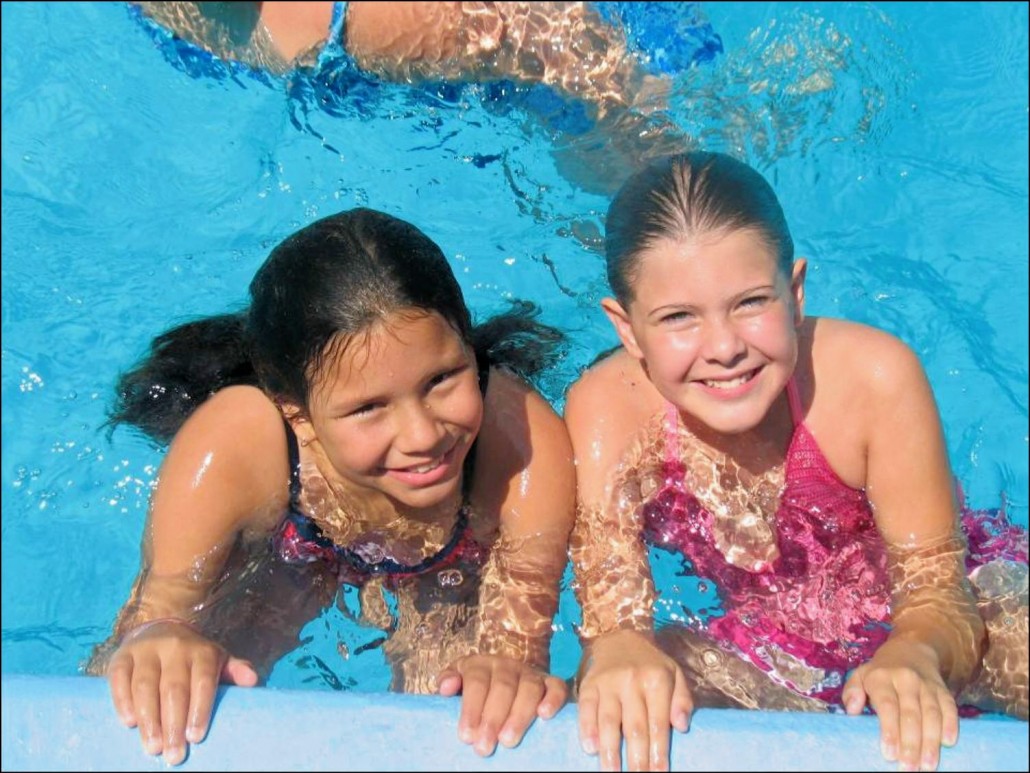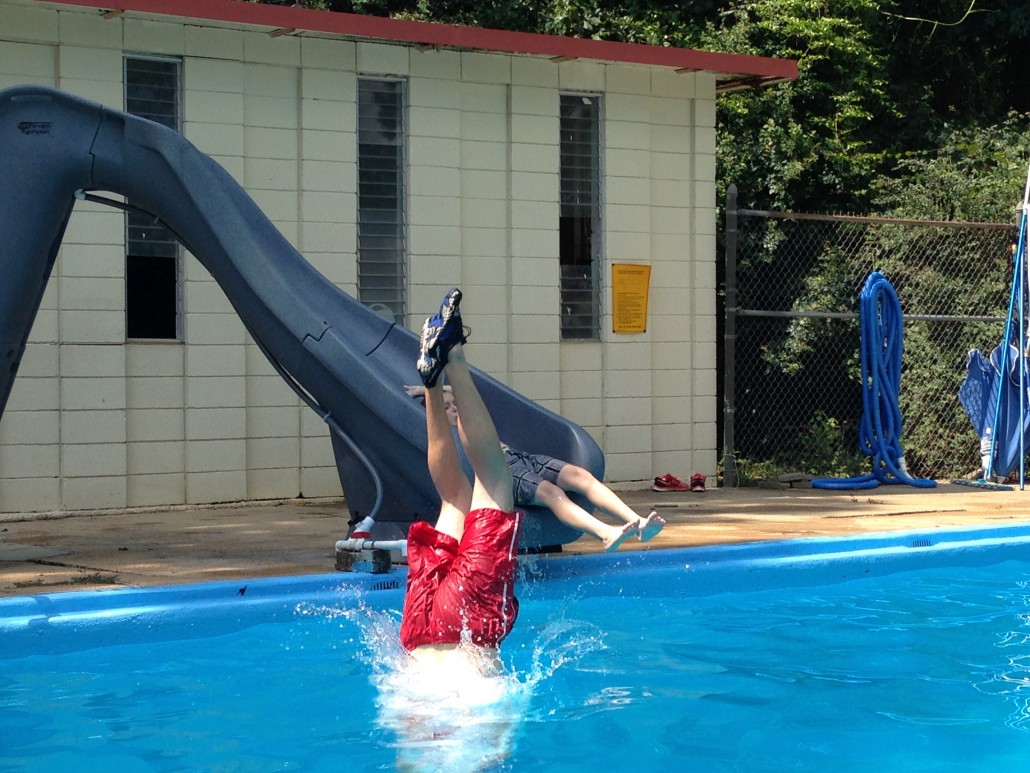 Pedal Boats
Situated behind Indian Creek Lodge is our new larger floating pedal boat dock with 8 pedal boats to use on the lake. You may request the use of these boats during your stay and we provide lifeguards to staff for your group.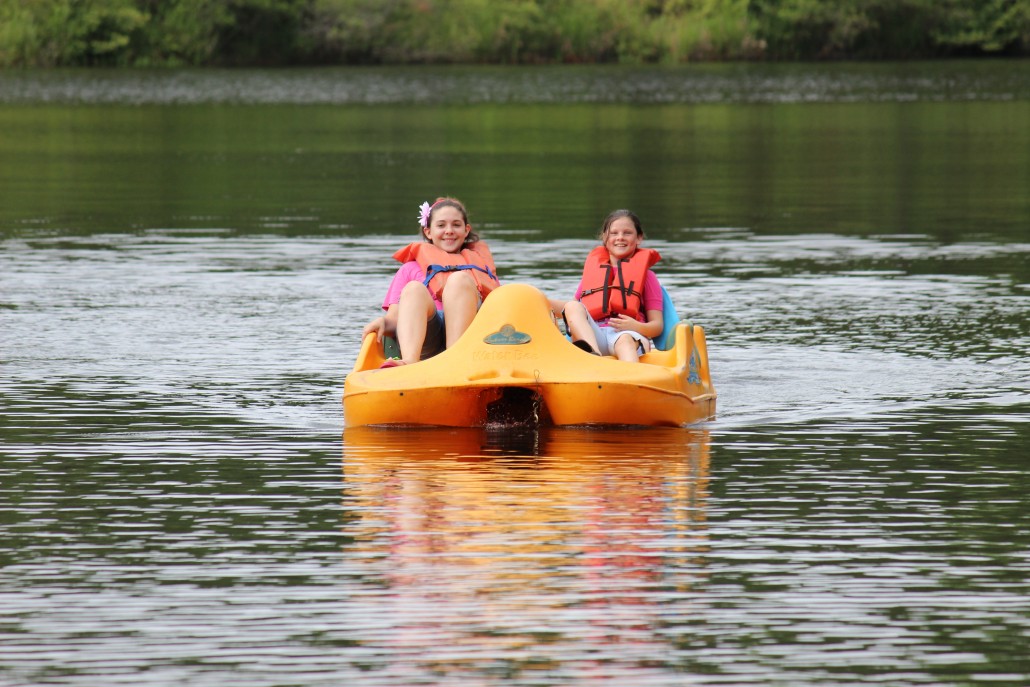 Gaga Ball 
The word "ga" in Hebrew means "touch." Gaga ball is similar to dodgeball but played in a walled pit. See if you can be the last one standing as you try to bounce the ball off of your opponents' legs! Our pit is between the Activities Building and Indian Creek Lodge near the pedal boat dock.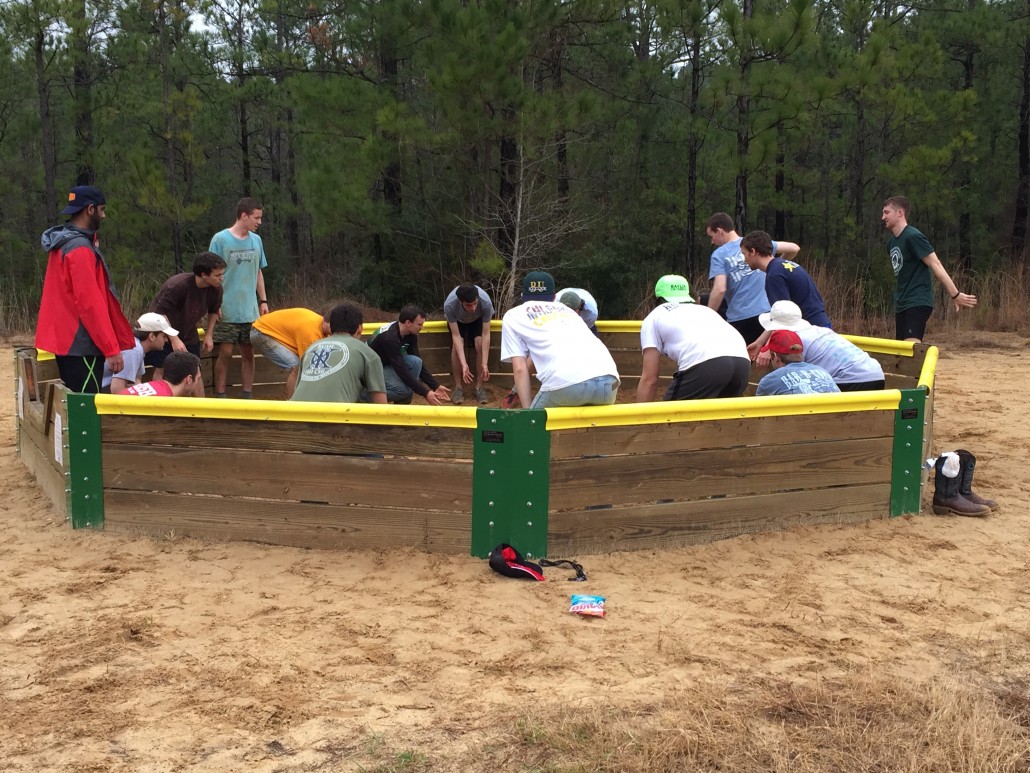 Here's a great "How To" video from another camp:
Disc Golf 
Just a short trek in the woods behind the lake will bring you to our 9-basket disc golf course. Toss your disc around trees, over hills, and end the course with it sailing down a huge sand dune at Number 9. If you're new to this sport, we have loaner discs as well as scorecards at the main office.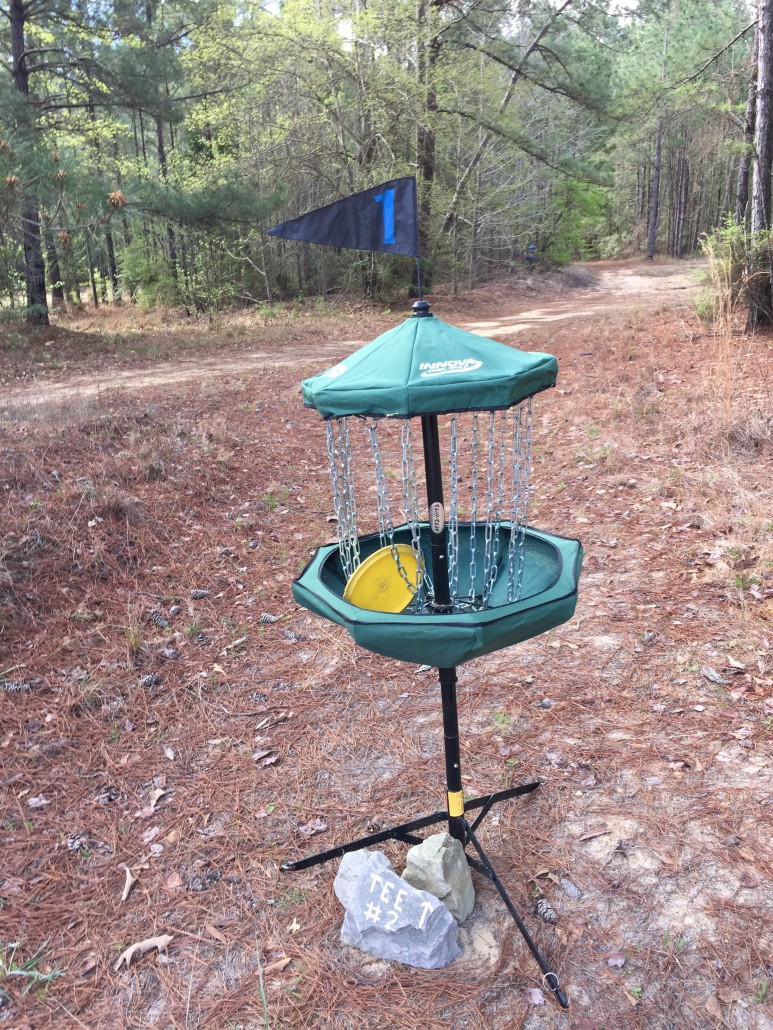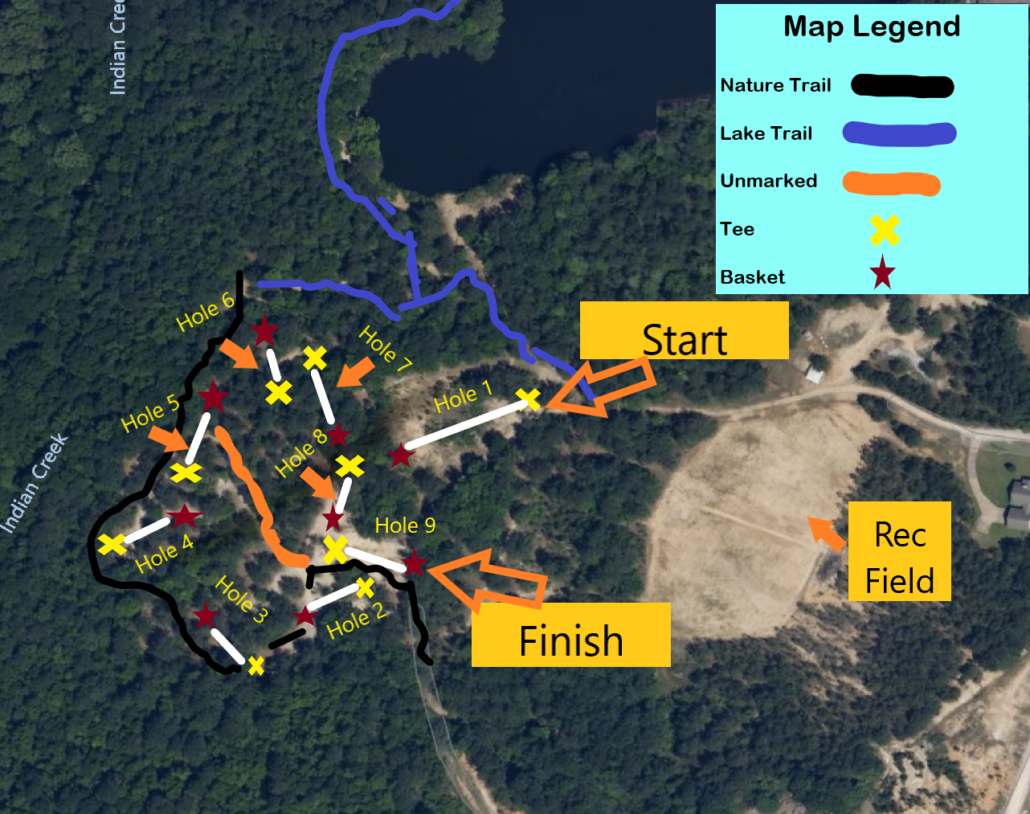 9 Square in the Air 
Played with similar rules to volleyball, players hit and spike a ball from one square to the other. If you miss or knock the ball out, you leave your square and everyone else moves up a square to fill back in. The goal is to make it to the center, the king's square! This is not a permanent structure at the camp, but let us know if you want it set out during your retreat, and we will put it up for you!
There many spots around the lake, including the pedal boat dock, to fish, or to sit and enjoy the peaceful view. There are also marked trails around the lake to explore.