Attention Leaders!
Starting in 2018 ALL churches at camp are required to show proof of background screenings for their adult chaperones 18 years of age and older. The church contact may use the following form to list names of those adults and have a church representative sign to show that these adults have been screened through their church. If your church does not currently have record of background checks for your adults on file, there are resources listed on the form to guide you.
KIDS CAMP 2 IS OFFICIALLY FULL!
DISCLAIMER
The buttons below are for churches who have already registered for camp. If you are not already signed up for Clear Camp 1 this link does not apply to you.
Click the BLUE button to put in your personal information and complete forms if you are attending camp. (Parent of camper, adult chaperone, or church contact)
Click the 

ORANGE

 

button if you are the main church contact. You can view details about your participants once they have registered, and view your remaining bill for camp.
Kids Camp 2 (June 18 – 21)
*A $50 deposit is required upon registration and goes toward the overall cost.
**Lee Lodge Hotel Rooms are available on a first come first served basis with an additional $10 per person.
*Camp begins with Monday morning registration and ends at lunchtime on Thursday
Age:
Kids Camp is for children who have completed 2nd through 6th grades.
Kids Camps at Tall Timbers are led and planned between Tall Timbers and the Childhood/Education Department of Louisiana Baptists. Louisiana Baptists Childhood strategist, David Anderson, and his assistant, Jessica Dubea will serve you as program directors for Kids Camp!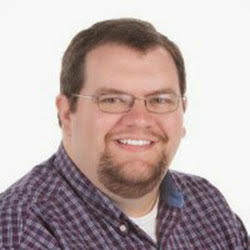 David has spent over a decade in children's ministry world. Starting out as a children's minister in Attalla, Alabama, David eventually moved to Colorado to work at Group Publishing/Children's Ministry Magazine. Currently David is the minister to children and families at First Baptist Church Baton Rouge.