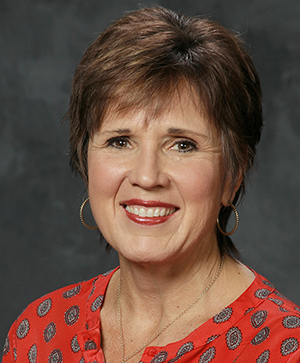 Featuring:
Kathy Litton
As a national consultant for NAMB's Ministry to Pastor's wives, Kathy Litton leads Flourish with a team of ministry wives from across North America who understand this unique role. Kathy met her husband, Pastor Ed Litton, after both lost their former spouses in car accidents. The serve together in Mobile, Alabama. They have 3 children and five grandchildren.
All the Details!
To register, complete the registration form below and submit it with payment ($40) by October 6, 2017. If you have any questions, please email WMM@LouisianaBaptists.org or call Women's Missions and Ministry at 318-448-3402  |  1-800-622-6549.
A more complete list of conference topics with descriptions and luncheon menu will be posted here after September 15.
Breakout Session Topics
Resilience – Bouncing Back and moving forward
Oils of the Bible – uses then and now
Learning to Crave Healthy – Steps to a more healthier you & family
A Praying Minister's Wife – an introduction to Harvest & Bless Every Home
Self-Defense – a hands-on experience
Theme: Joy
Scripture: John 15:11 "I have spoken these things to you so that My joy may be in you and your joy may be complete."
Speaker: Kathy Ferguson Litton, National Consultant for Ministry to Pastor's Wives, North American Mission Board
Cost: $40
Schedule
FRIDAY
3:00 pm
Arrival/Check in
Tall Timbers Office
5:00 pm
Dinner
Dining Hall
6:00-7:45 pm
Worship & Prayer Time
Georgia Barnette Conference Center
8:30 pm
Girlfriends & Gameshows
Good Night
Georgia Barnette Conference Center
SATURDAY
7:15 am
Sunrise Praise
Magnolia Room Porch
7:45-8:45 am
Continental Breakfast
Georgia Barnette Conference Center
8:45 am -12:35 pm
Worship
Breakout Conferences
Break
Breakout Conferences
Georgia Barnette Conference Center
12:30 pm
Lunch
Dining Hall
1:30 pm
Closing