High Pursuit Youth Camp
June 25 – 27, 2020
Prices
Early Bird: $200
Regular (after April 24): $225
*Lee Lodge Hotel preference add $20
Registration opens for all churches
February 3, 2020
New to Clear Camps? Watch and see what they're about:
View Video
AGES
Students who have completed 6th through 12th grades
---
INCLUDES
2 night stay, 7 meals (Thursday supper through Saturday supper), small group Bible study by grade, Clear Staff rec games and PIC options, Worship!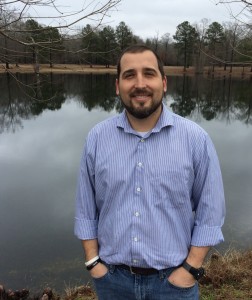 Camp at a Glance – Youth Camp
Clear Camp is a Christ-centered, Bible study driven style camp for 6th – 12th graders. It includes a personal touch from staff, engaging worship, sound Biblical teaching, Bible Study, and fun recreation activities. Your students will get one-on-one time with staffers and they will walk away knowing they were loved and have heard the Gospel.
Tall Timbers and Clear Camps have worked closely for many years. Clear has done a fantastic job at consistently putting on phenomenal camps while also providing bible studies that challenge students to grow deeper in their passion for Christ. Warren Jackson and his team pursue Christ with everything in them and will encourage and uplift your youth in a way that demonstrates Christ's love every day of camp. With sports tournaments, PICS, big recreation games, worship, bible study, and late night activities, it will be a non-stop, wonderful camp experience!
Attention Leaders!
Starting in 2018 ALL churches at camp are required to show proof of background screenings for their adult chaperones 18 years of age and older. The church contact may use the following form to list names of those adults and have a church representative sign to show that these adults have been screened through their church. If your church does not currently have record of background checks for your adults on file, there are resources listed on the form to guide you.
View Recreation and Worship clips from last year:
Rec Tickets
The pool, pedal boats, sports tournaments, basketball pavilion, game room, and disc golf course have always been available for Clear Camp, but other activities are available to your church! Click the link below to read about bazooka ball and archery tag and how to request a time for your youth group to play during camp!