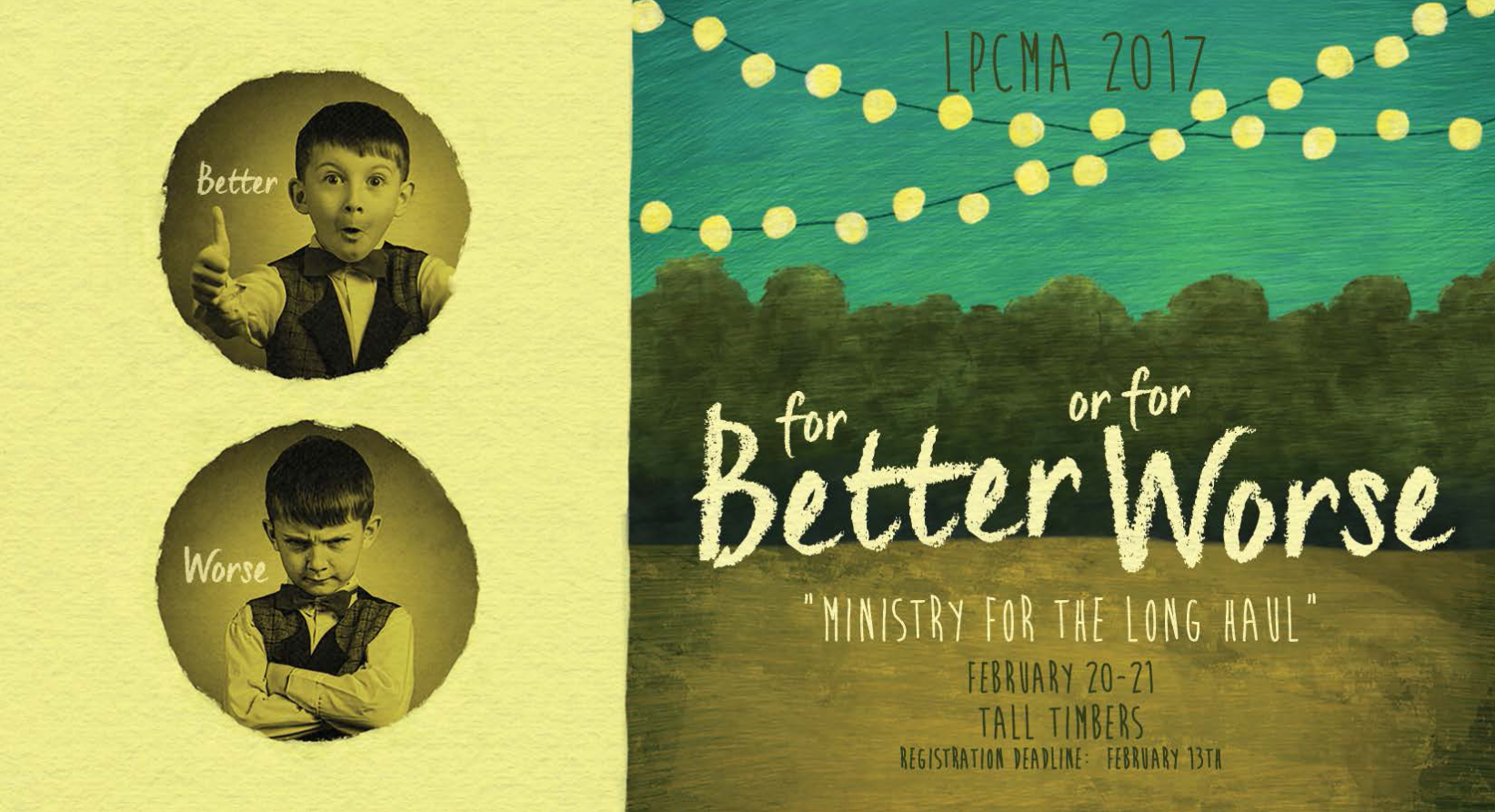 Ministry can sometimes feel like a marriage.
We have all been through better and worse, richer and poorer, in sickness and in health in our ministry lives. So how do we make our ministry last for the long haul? How do we make it to the 'til death do us part' portion?
Ministry is more than a job and more than a paycheck, it is a mindset and a lifestyle. Join us at our annual retreat for any preschool and/or children's ministry professionals who are on paid staff at a local Louisiana Baptist church.
Dates
February 20-21, 2017
Cost
$80 double occupancy, $105 single occupancy, all in Lee Lodge Hotel
Registration
Download the form below and return it to the mailing address provided by February 13th to register.
LPCMA registration 2017
Schedule
Monday
11:00 am Lunch in Alexandria (on your own)
12:30 pm Registration Opens in Lee Lodge
1:00 pm Session One (Magnolia Room)
2:15 pm Session Two (Magnolia Room)
3:30 pm Group Games
5:00 pm Dinner (Cafeteria)
6:30 pm Worship (Magnolia Room)
8:00 pm FUN
Tuesday
8:00 am Breakfast (Cafeteria)
8:30 am Personal Prayer Time
9:00 am Session Three (Magnolia Room)
10:30 am Session Four (Magnolia Room)
11:45 am Lunch (Cafeteria)
1:00 pm Dismiss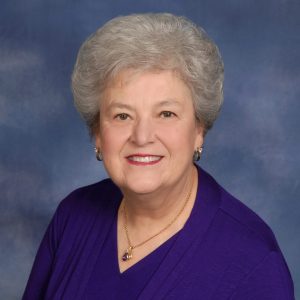 Gayle Young recently retired as Minister to Women and Children at First Baptist Church, Ponca City, Oklahoma after 23 years. Prior to that she served Washington Elementary School in Ponca City as an elementary counselor and was a stay-at-home mom before she re-entered the work force. John and Gayle have been married for 47 years and have 2 married children and 6 grandchildren. Gayle's interests and hobbies include the computer, gardening, listening to podcasts and audio books, and making beaded crosses for her small business, Take Up your Cross.
Contact
For more information on the LPCMA annual retreat, contact Jessica Dubea with Louisiana Baptists:
318.449.4226
Jessica.Dubea@LouisianaBaptists.org